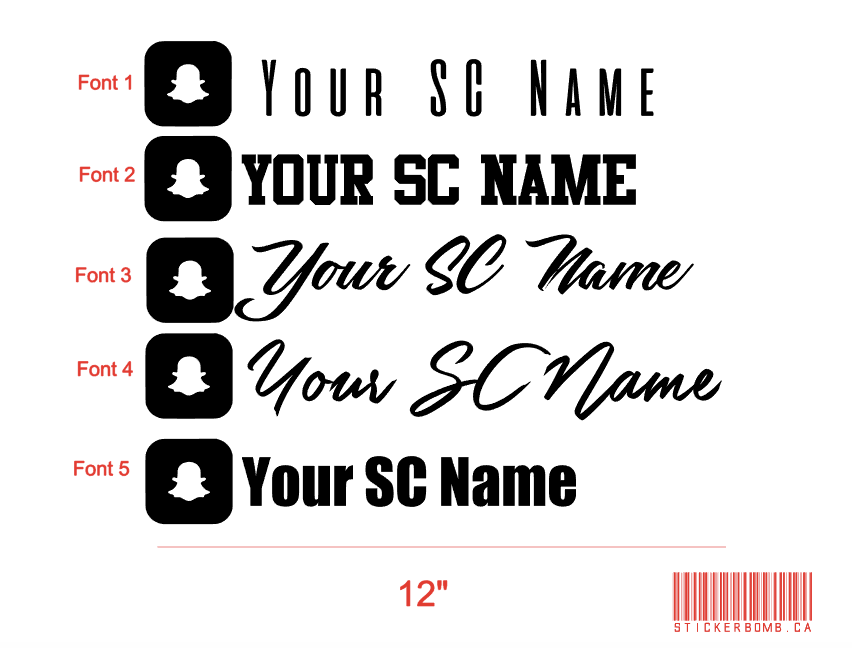 Snapchat Username Decal
Get yourself a custom decal displaying your Snapchat username.  Available with the new Instagram logo.
These are custom Snapchat Username Decals, they come in a set of 2 pieces and each decal is approximately 12" wide. Great for marketing your personal or business' Instagram username on your vehicle, laptop, windows etc.
High quality vinyl that will last through rain, snow, heat, ice etc.
Interested in a font that isn't listed? Send us an email in regards to this product and we can use the font of your choice.
After application allow 48 hours before washing car to maximize vinyl adhesive, and prolong application