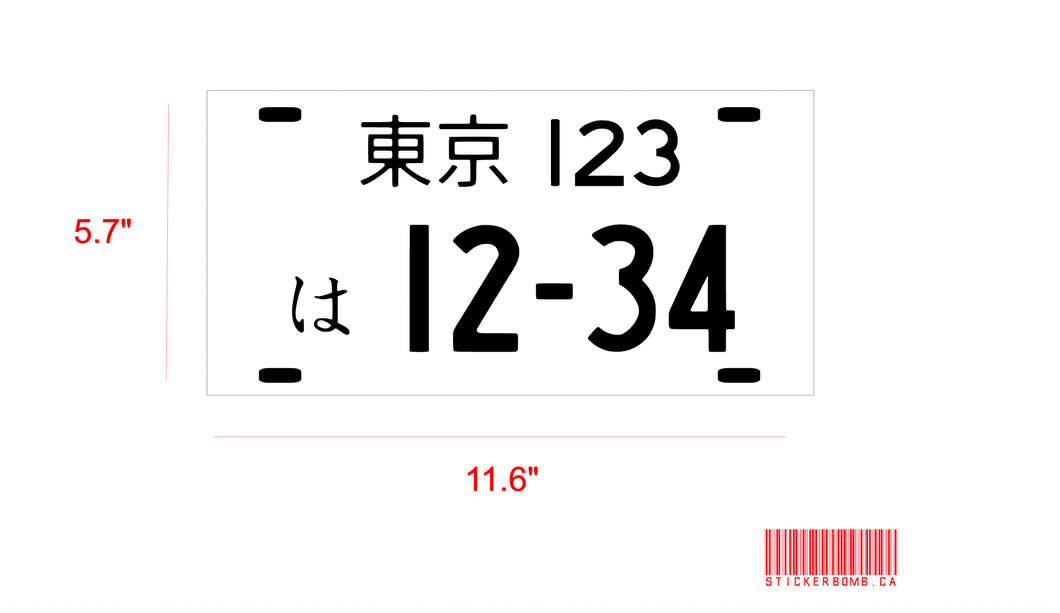 Custom Japanese License Plate
Regular price $25.99 Sale
Custom aluminum Japan vanity license plates available with the wording of your choice. 
Please include the wording you would like for the 3 digits on the top of  the vanity plate as well as the 4 digits in the centre as a comment when placing your order. 
Vanity plates are made of aluminum.  Can be used outdoors or indoors. Great for photo shoots, car shows, or as decoration. 
Size: 12 inches x 6 inches
Thickness: 0.025 inches
**Vanity plates are for off-road / decoration purposes and should not be used on vehicles on public roads.