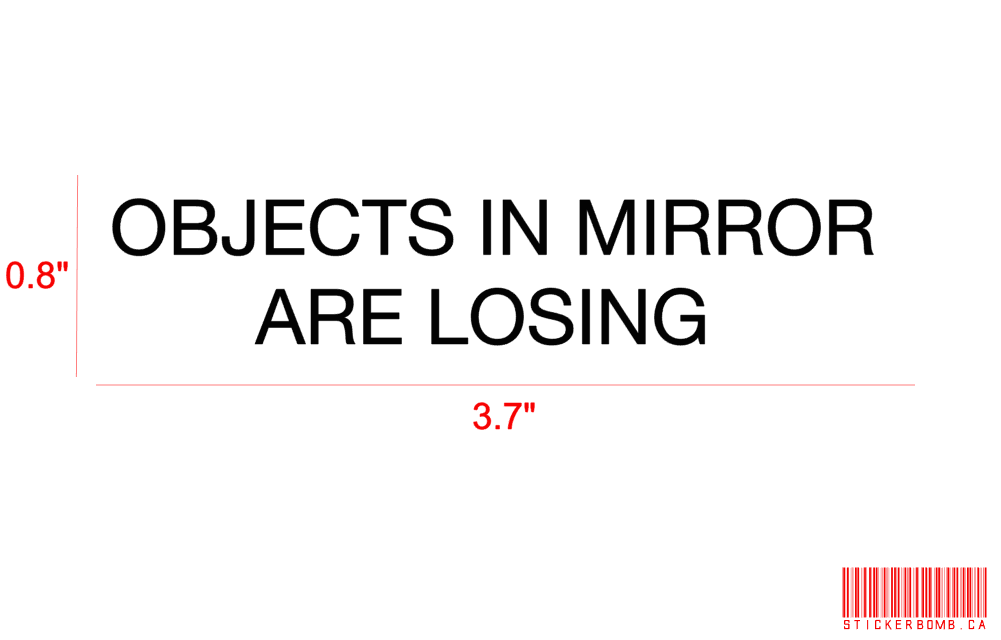 Objects In Mirror are Losing Decals (2 pieces)
"Objects in Mirror are Losing" decal available in a variety of colours with a universal size for all car and truck mirrors.  These decals are made from high quality vinyl that is suitable for both outdoor and indoor applications. These decals will have no problem holding up against any kind of weather, car washes etc.
These decals are
2 for $5.00
Size: 0.8inches x 3.7inches
It is best to allow 48 hours without any car washes, or severe weather conditions after applying any decal, this is to maximize adhesive.  Once this period is over your decal will have no issues against rain, snow, ice, car washes etc.